Rise & Shine Ladies' Night: Fr. 17 Nov. 2023 / 18:30 Uhr
Raclette evening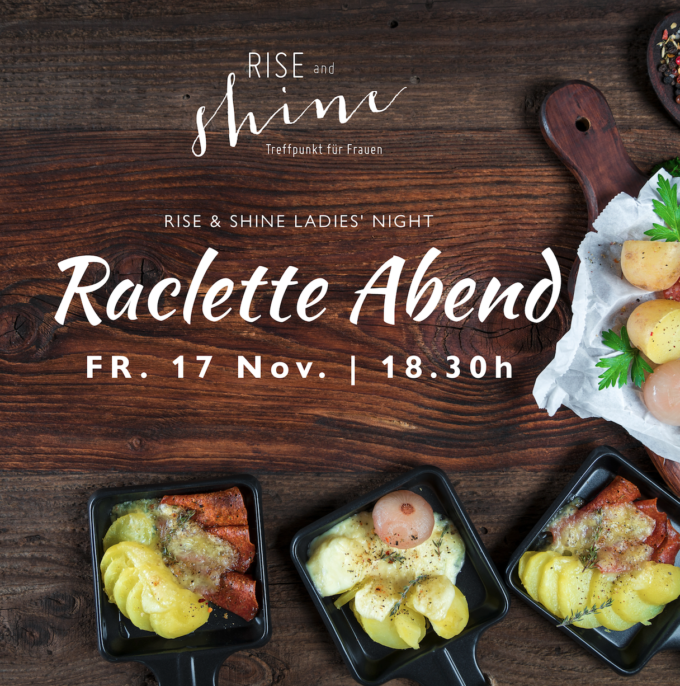 Dear friends,
You are warmly invited to our next Ladies Night, on Friday the 17th of November. We are looking forward to a cosy evening with Raclette, good conversations and company.
We will be providing Raclette cheese, potatoes, vegetables and some meats. If you wish, please feel free to bring a salad, dessert or your favorite Raclette accompaniment (optional!).
Please sign up at the registration link below to let us know if you can make it.
www.feg-hoefe.ch/ladiesnight
We hope to see you there and we look forward to a nice evening together!
Your Rise & Shine Team 🍂🍁