June 11, with Jonathan Friess
Sunday Service
We are in the middle of an exciting sermon series on Jacob.
Next Sunday we come to part four: "The struggle for love".
The sermon will be simultaneously translated into English. You will receive a headset before the sermon for the translation.
Welcome to this service at 10 a.m. on site or starting around 10:30 a.m. on livestream (www.feg-hoefe.ch/live). We will be strengthened in faith and worship God. Jonathan Friess will be preaching.
We look forward to seeing everyone and to fellowship after the service!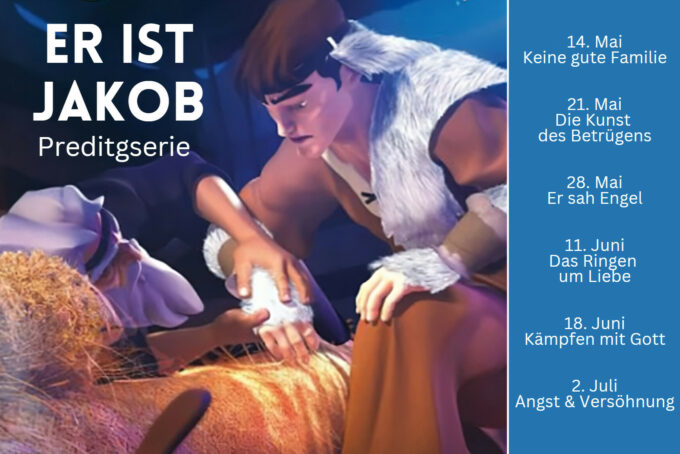 Sermon series part 4 | Er ist Jakob - Die Kunst des Betrügens
Sermon series part 3 | Er ist Jakob - Er sah Engel
Sermon series part 2 | Er ist Jakob - Die Kunst des Betrügens
Sermon series part 1 | Er ist Jakob - Keine gute Familie